Spring Sport Fishing Fever Hits Key West
Spring Sport Fishing Fever Hits Key West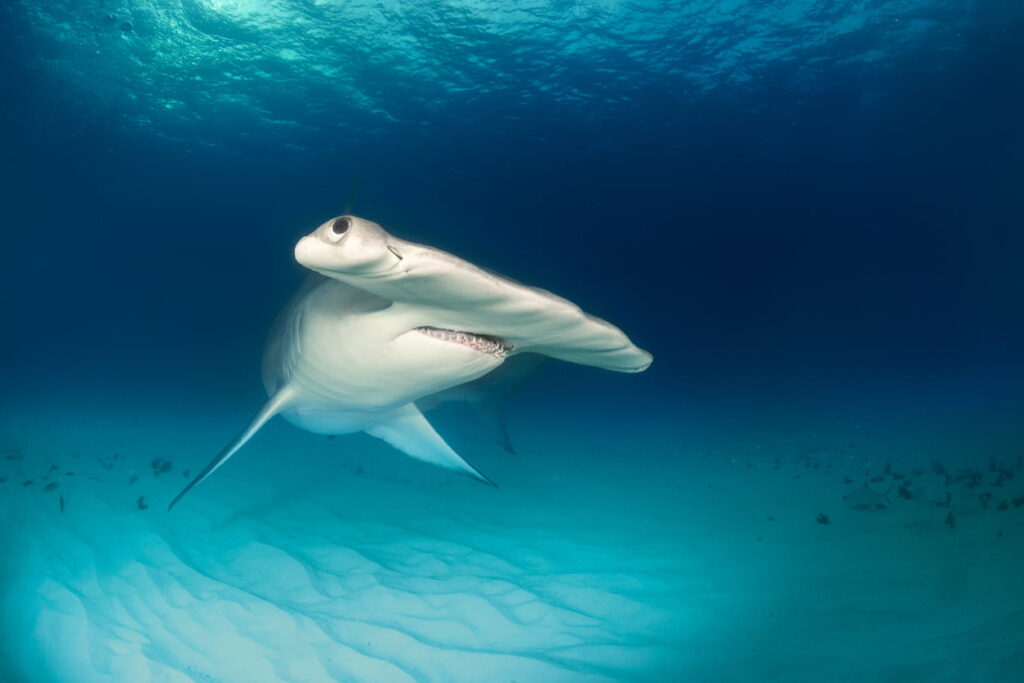 As March ends in Key West, the cold fronts get fewer and milder. We look forward to April, with the warming weather and dropping winds that usher in excellent days of spring fishing both offshore and on the reefs.
The bite is good in general this time of year, but the sporty waters common to the late winter/early spring season tend to reduce the number of days that are perfect for family- and beginner-style Key West deep sea fishing trips.
But conditions will only get better as we head through April into May and June, the spring and early summer season that many captains consider to be the best for Key West fishing. Game species are abundant and widely varied, with action on deck from Tarpon and Permit, Blackfin Tuna, Sharks, Sailfish, Mahi-Mahi, Marlin and the usual reef and wreck predators that keep the Key West light tackle fishing so exciting.
Key West Flats Yielding Tarpon and Producing Permit
Key West Tarpon fishing continues to pick up pace, with plenty of fish around even though the early season bite can be inconsistent at times. Forecast conditions going into April are looking good for a real solid Tarpon fishing season. As usual with Tarpon, paying close attention to tide and water conditions, being ready to move or change tactics as needed, and above all staying persistent are the keys to success. As we get into the peak of the migration in May and June, the action is bound to pick up on what has so far been an outstanding Tarpon fishing season.
When the Tarpon are not cooperative, there is some great March action available on big Permit for skillful Flats fishermen. If you want evidence, take a quick look through the past few years of results from the classic Key West March Merkin Invitational Permit Tournament. Fish in the 25-30 inch range are common occurrences. Granted, the Merkin contest draws some highly skilled fly fishermen into town, and it is often dominated by dialed-in locals. However, if you have ever dreamed of connecting with one of these prized Caribbean sportfish on a fly rod, this is the time of year when the right Key West fishing guide and the correct conditions could make it happen.
Shallow-water Permit action will continue to pick up through spring into summer as the fish arrive back on the Flats in ever-increasing numbers. For an easier shot at March & April Permit, look for the big fish that are still at the spawning grounds on the patch reefs and wrecks on both the Atlantic and Gulf sides of Key West. Drifting over these areas with live crabs or bucktail jigs tipped with shrimp will often produce Permit in the 20+ pound range.
Open Water Offerings
On calm days, or with seasoned anglers who can deal with slightly sporty water, Key West charter captains can run out to the reef edge on the Atlantic side of Key West. Those waters generate some solid mixed-bag catches in spring as shifting winds and currents push the baitfish around and get the gamefish eating aggressively.
As March blends into April, the Yellowtail Snapper are usually plentiful and eating well, as are the Mutton Snapper, Cero Mackerel, Barracuda, Bonito, and Cobia. Cobia are a lot of fun, strong fighters and ready to eat anything once they find out food is available. Especially over the wrecks, you may need to target them with crabs in order to keep the Barracuda and Sharks off your live bait.
The Sharks are ever-present and aggressive, and big Bull Sharks as well as Hammerheads are nearly always on hand to provide a menace to any hooked fish or a serious fight on heavy tackle if desired. Recent years have seen a population uptick in some of the Florida Shark species, and they can get to be a real nuisance for folks who would like to bring a fish up in one piece.
Another entertaining offshore bite for spring fishermen comes from the dense schools of Blackfin or Albacore Tuna. These sleek, torpedo-like fish commonly run between 10 and 20 pounds. They run fast, pull hard and taste great seared, grilled, smoked, or broiled. Choice cuts can be delectable as poke or sashimi. Once you get into a feeding school, the hits keep coming and having multiple fish on is standard. The trick is to stay with the school and the bait ball it is working or get a good chum slick going to keep the fish interested.
The spring Blackfin Tuna bite is consistent but fishermen should be willing to run a few miles offshore to get into them. One Tuna hotspot is out to the southwest of Key West, past Sand Key Light right along the outside reef edge. Be there and ready to fish just as the sun starts to go down. Look for bird activity, running flying fish, or Tuna working schools of ballyhoo, herring, or sardines on the surface.
When you get on fish, live bait or trolled lures will bring on explosive strikes and high-speed runs that will leave an angler's arms aching after multiple hookups in rapid succession. The Blackfin schools usually turn up from November through April, and as long as water temps stick around the high 70s the springtime action will be steady. And fishing for Blackfin, it's common to pick up a few Bonito as well. You can even get into a Wahoo or some Mahi-Mahi when these curious open-water pelagic fish are drawn to the commotion of feeding Blackfin.
Take a Spring Break with Some Key West March Fishing
Who says you have to be in college to go on spring break? Having thousands of rowdy and often inebriated youngsters in town can be a nuisance at times (More often, they are entertaining.), but we thrive on partying here in Key West. You may need to be strategic if trying to get a spot on the beach (Pro Tip: Fort Zach) or a stool at certain bars, but out on the water there is no problem.
If changeable weather is an issue, shelter is always at hand in the Backcountry. Moreover, Shark fishing out there is really good in the spring because the Bull Sharks and Lemon Sharks are pupping in the shallows on the Flats during March and April. It's amazing to see huge sharks moving slowly along in less than 4 feet of water.
As we go deeper into April, the weather will be calming and action is going to be picking up for Mahi-Mahi and Sailfish out on the edge of the Gulf Stream. Book your own Key West fishing charter securely and conveniently on Fish Key West then come on out and catch Key West spring sport fishing fever.
Read More
Based on our booking data from the past 30 days, this charter is likely to sell out through Fish Key West.

Tournament Tested This fishing charter is popular and consistently gets 5-star reviews.

Based on our booking data from the past 30 days, this charter is likely to sell out through Fish Key West.

Tournament Tested This fishing charter is popular and consistently gets 5-star reviews.

Based on our booking data from the past 30 days, this charter is likely to sell out through Fish Key West.