Get to the Bottom of Some Great Key West Fishing
Get to the Bottom of Some Great Key West Fishing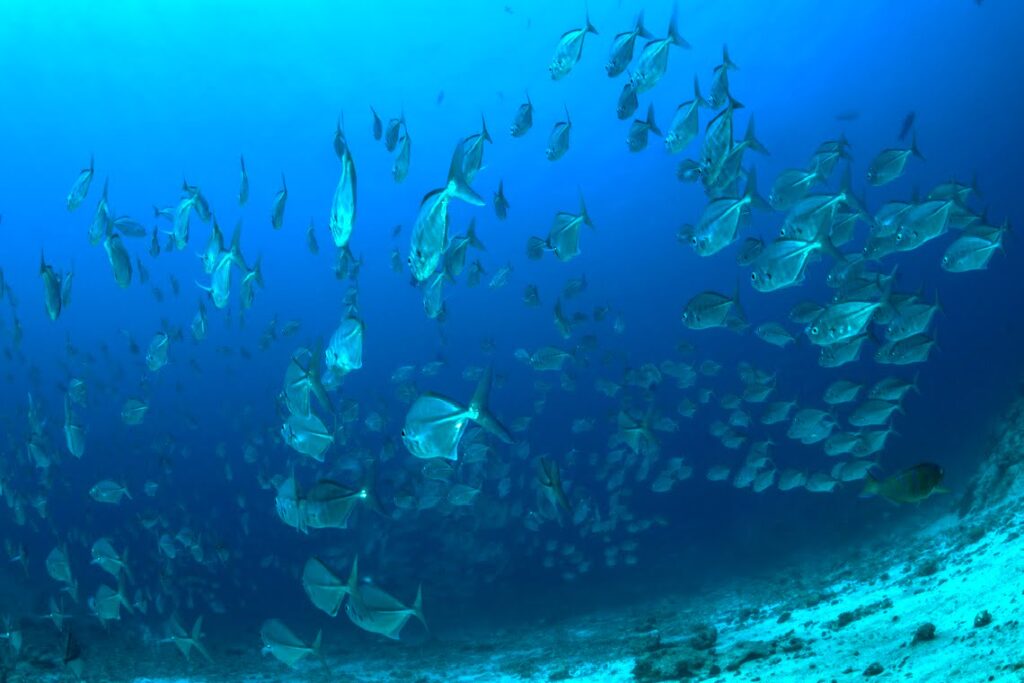 Late August brings classic Key West summer, with air temps steady in the low 90's and clear skies punctuated only by the occasional thunderstorm. While the heat is intense, the crowds are not as island life moves into back-to-school mode during the last two weeks of August and the first two weeks of September.
Visitor-wise, these are the slowest weeks of the year in Key West, and it is a great time for a Key West fishing trip because room rates are down, the restaurants are offering deals, pressure is off the fish, and the bite is as good as ever if you know where to go and what to do when you get there.
August Key West Fishing: Go Deep to Beat the Heat
With the high air temperatures of August, searching out cooler water is a productive move for generating some late-summer action. One way Key West charter fishing captains do this is by going deep for some Key West bottom fishing. The deepwater bottom fishing generally gets better as the weather gets hotter. Captains put their anglers on a variety of game fish by dropping live bait and bait-tipped jigs down to structure in anywhere from 175 to 250 feet of water. Big Grouper, Mutton Snapper, Cobia, and even African Pompano have been reported coming off the deep ledges, and half the fun of this deep-dropping is that you never know what might hit your bait next.
Another way that captains in the know work the colder bottom waters is by searching out isolated deep-water patch reefs or rocky flats; anywhere that offers places for ambush predators to hide. Spots like this can be out in the middle of nowhere, figuratively speaking, as they may crop up out of a comparatively barren sand-flat or silt bottom. This kind of structure is usually referred to by the general term of "hard bottom", and it is often something that a captain will stumble across while watching a good depth finder during runs across the 100-foot plus depths outside the reef edge.
Once found, the area can be marked on the GPS then worked with the down-current drift approach typical of other types of bottom-fishing. An advantage that hard bottom has over the deep wrecks, besides less fishing pressure, is the fact that these areas can be extensive, allowing for long drifts and varied paths. As with wreck fishing, an appropriately-sized circle hook on a long leader snapped onto a big weight are all that is needed. Just get down there, bump the bottom then come up a few cranks as the boat moves into the drift over the target zone.
Cut chunk bait and rig live bait for streamlining on the trip down and the drift – An improper bait setup will result in spinning, tangled lines, and lost fish. When luck is in your favor, big bottom species such as Grouper and Mutton Snapper will be down below waiting to eat, as well as many other Snapper species, Barracuda, Amberjacks, Sharks, and who knows what else. Speaking of Sharks, be ready to get hooked fish to the surface quickly or you might end up with nothing but leftovers on the hook. It is also important to get your fish clear of any snags and holes that might be down there in the rock piles.
Run to the Reef for Good August Fishing
The outside reef edges along the Florida Straits and the deep wrecks in the Gulf and Atlantic offer another option for beating high water temps. This year, the reef has been good all summer, with lots of gamefish and plenty of current to keep the baitfish stirred up.
The Mangrove Snapper go on a summer spawn bite that can continue for nearly 2 months, and these fish are numerous. When the Mangroves get feeding competitively, they hit plugs and flies as well as live and cut bait. As August winds down, boats come in with limits of these great table fish. The way the fishing has been lately, a full day out on the reef may well give you time to ice a limit of Mangroves, then go after some Barracuda, Grouper, tasty Yellowtail Snapper, or Shark.
When you hit it on one of the calm days that are fairly plentiful in August, fishing the reef is good for kids and those who have a tendency to get sick out on sporty water. If you book with a boat that offers fishing/snorkeling combos, it is easy to beat the afternoon heat by pulling back in to the shallow side and jumping in for a snorkel to get a fish-eye view of things.
Top Off Summer With a Key West Fishing Adventure
Fine weather, good fishing, great prices; there is no better way to put a wrap on your summer than to experience the slow side of Key West. With Fish Key West, everything you need to set up your dream Key West fishing trip during the island's most laid-back season is at your fingertips. Book your August Key West Fishing trip now!
Read More