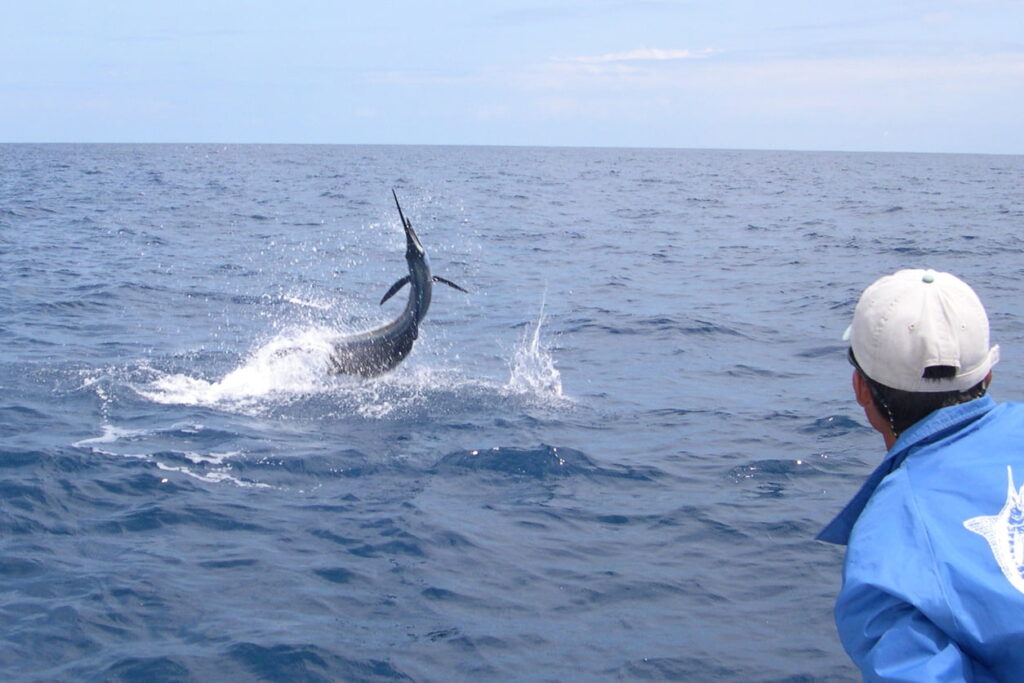 In the waters off the Florida Keys, the species typically referred to as big game fish include Marlin, Sailfish, Tuna, Wahoo, and Mahi-Mahi or Dolphin Fish. The billfish in particular, Blue and White Marlin, Sailfish, and Swordfish are the legendary fighters of the deep that for decades have attracted world class professional anglers and enthusiastic amateurs alike to the waters between Key West and Cuba.
Billfish are usually pursued well offshore in the Atlantic, outside the reef where the bottom drops to 1500 feet or more. Common fishing techniques include trolling with lures or dead bait, kite fishing, and deep-drifting live bait.
In years past, big game fishing was associated mainly with big boats and heavy tackle. However, modern state-of-the-art center console open boats and specialized light tackle now account for a significant number of billfish catches off Key West. Another new trend in big game fishing is the nearly universal practice of catch and release fishing aimed at preserving the numbers of these beautiful fish for years to come. It is also worth noting that the giant, hard-fighting Tarpon as well as Sharks are now sometimes classified in the big game fish category.
Read More