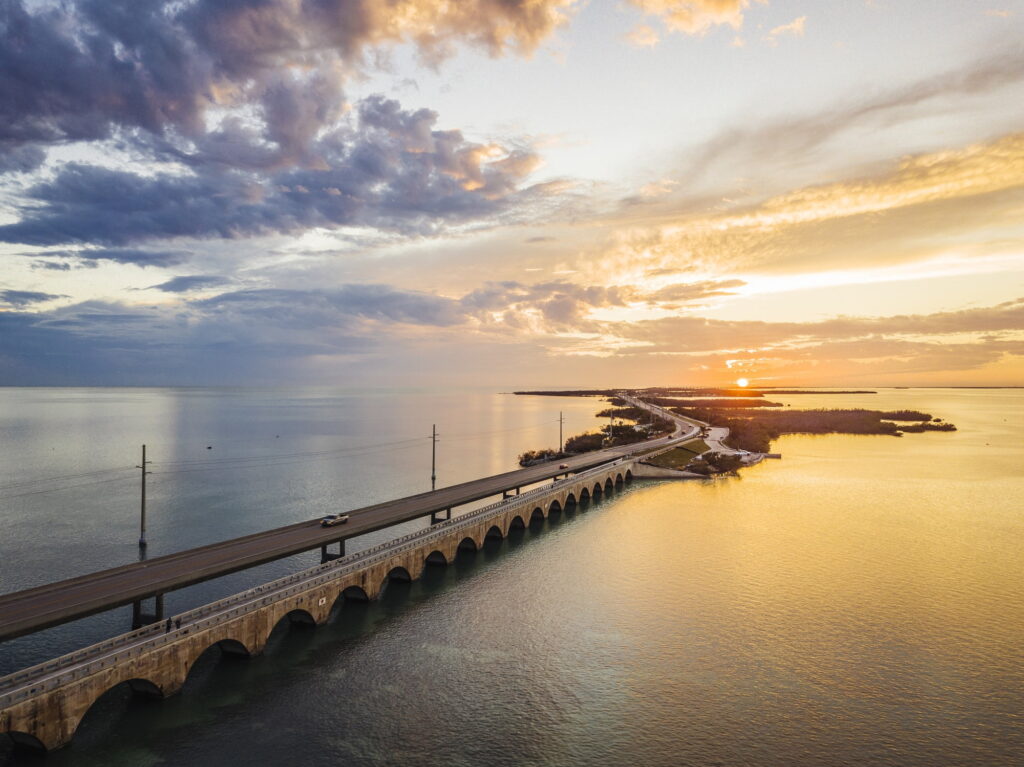 The Florida Keys are a string of islands formed from the remains of ancient coral reefs and lying off the tip of the Florida peninsula. The Keys begin at the southeastern tip of the peninsula about 15 miles south of Miami, and extend in an arc south-southwest and then westward to the last inhabited island Key West, and on to the uninhabited islets of the Dry Tortugas.
The Keys lie along the north edge of the Florida Straits, and divide the Atlantic Ocean to the east from the Gulf of Mexico to the west. The area occupied by the Florida Keys is within subtropical latitudes, and the climate is tropical, with year-round warm weather. The Keys region marks the northern reaches of the Caribbean sea, and the southern tip of Key West is only 90 miles from Cuba.
The inhabited Keys are relatively sparsely populated, with only about 79,535 residents, 32% of which live in densely populated Key West.
Read More