Key West Fishing: Hotter than the 4th of July
Key West Fishing: Hotter than the 4th of July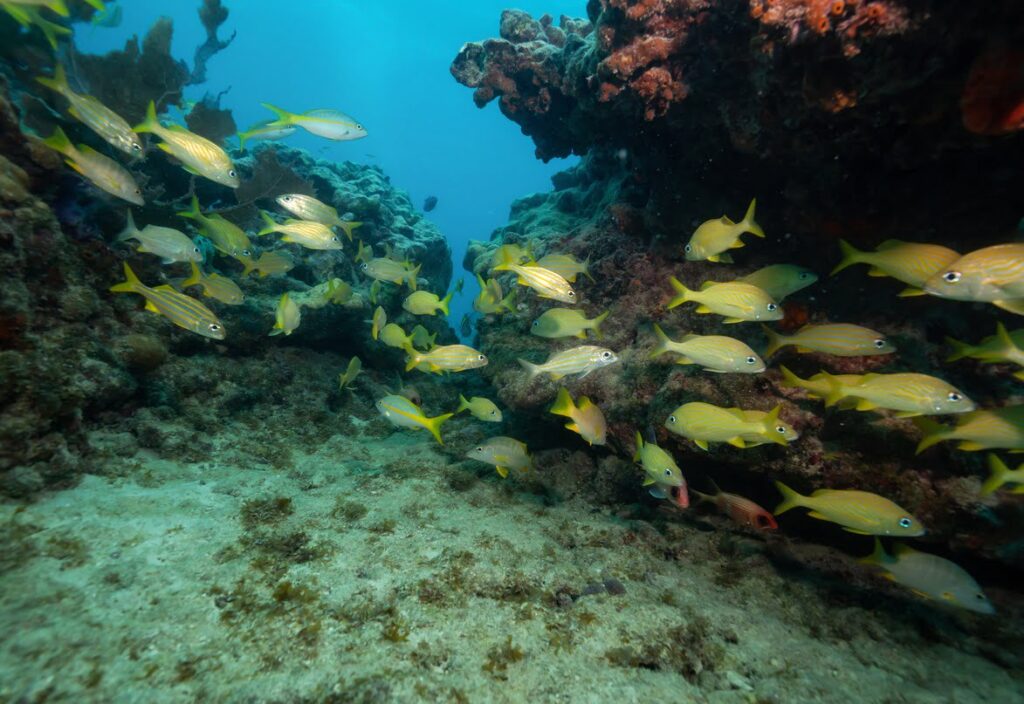 July is one of America's favorite months, perhaps because it is dominated by nice weather and highlighted by the 4th of July, family reunions, vacations, and other special occasions. This midsummer month is also prime time for outdoor recreation, and fishing is right there at the top of the list from coast to coast.
Sultry July weather in Key West brings humid days punctuated by cooling afternoon thundershowers. Winds are most often low and the water is calm and warm. This makes it easy to beat the heat with beach time, snorkeling, paddle boarding, and any number of watersports. Just like in the rest of the country, Key West fishermen look to their favorite spots for a chance to get a line in the water. They head out to take advantage of the conditions that make July an excellent month for Key West fishing trips.
Summer Key West Deep Sea Fishing: Better Than the Beach
Key West fishing in July is most often characterized by the steady, light southeast winds that make for perfect Key West deep sea fishing conditions. The months of May and June usually set the bar high with some fantastic offshore fishing, particularly for big Mahi-Mahi and Sailfish, with a few Marlin thrown in to keep things really exciting.
During the first weeks of July, we may see the Mahi fishing tail off, with dead times between successive waves of migrating fish. Many small fish are present at these times, which sometimes results in anglers having to sort through a lot of hookups to get a few keepers for the table. But one of the great things about Key West July fishing is the multitude of species and fishing opportunities that are available. If the Mahi-Mahi fishing slows down, the Key West deep sea fishing charter captains can find plenty of Amberjack, Yellowtail, and Red Snapper out on the wrecks.
Have It Your Way: Mangrove Snappers on the Reef Or Tarpon in the Backcountry
The July full moon turns the Mangrove Snapper spawn on high out on the reef, and many Key West fishing charter captains get their clients into solid limits every day of the week leading up to the full moon. Live pinfish are the key to hooking the bigger Snappers, with the added bonus of drawing hits from Barred Jacks and Grouper to keep the action hot and heavy. Snapper weighing in at 5-7 pounds and light tackle add up to a perfect combination for a lot of angling fun.
July is also good for hold-over Tarpon. With the main migration tailing off around the time of the full moon, crowds of fishermen disappear while fish of 100 pounds or more are still to be found in the sailboat harbor and in various channels and holes around the Flats. Fishermen in the know hit the empty Tarpon grounds for early morning fishing then hunt the Flats for Permit and Bonefish to try for a Keys Grand Slam.
When water temperatures are right, Bonefish do make their appearance on the Flats in July, but these warm-water fish tend to be on the small side and pretty well scattered until the weather really heats up. This makes a good Key West fishing guide essential if you hope to hook one of these Grey Ghosts.
On the other hand, July Permit fishing is hot on the Flats, with fish being caught every day and multiple hook-ups fairly common. When we get a high-pressure system with clear, sunny skies and light winds aligned with the new moon phase, the Permit really turn on. The good water and visibility common to this part of the summer make wading for tailing fish very productive and a lot of fun for some lucky Flats fishermen.
Key West July Fishing & Festivities
For consistently favorable weather and water conditions, it doesn't get much better than July in Key West. That's one reason why the annual three-day Key West Del Brown Invitational Permit Tournament always runs during this month. The tournament is dedicated to the memory of a legendary Permit devotee. Del Brown made fishing Permit on fly gear into a recognized sport, and his crab-imitating Merkin fly was a fish-catching machine that doubtlessly contributed many fish to Brown's lifetime fly rod Permit score of 513.
The Permit Tournament is open to visiting anglers who make arrangements with a Key West Flats fishing guide. If you are not up to competitive sportfishing there are a number of other July special events in Key West, with the rollicking Hemingway Days festival probably being the best-known. Come down and have a summer blast in Key West with great Key West July fishing and plenty of dry-land fun too. Find all the booking information you need on Fish Key West.
Read More
Based on our booking data from the past 30 days, this charter is likely to sell out through Fish Key West.

Tournament Tested This fishing charter is popular and consistently gets 5-star reviews.

Based on our booking data from the past 30 days, this charter is likely to sell out through Fish Key West.

Tournament Tested This fishing charter is popular and consistently gets 5-star reviews.

Based on our booking data from the past 30 days, this charter is likely to sell out through Fish Key West.