Deep Sea vs. Offshore Fishing Charters
Deep Sea vs. Offshore Fishing Charters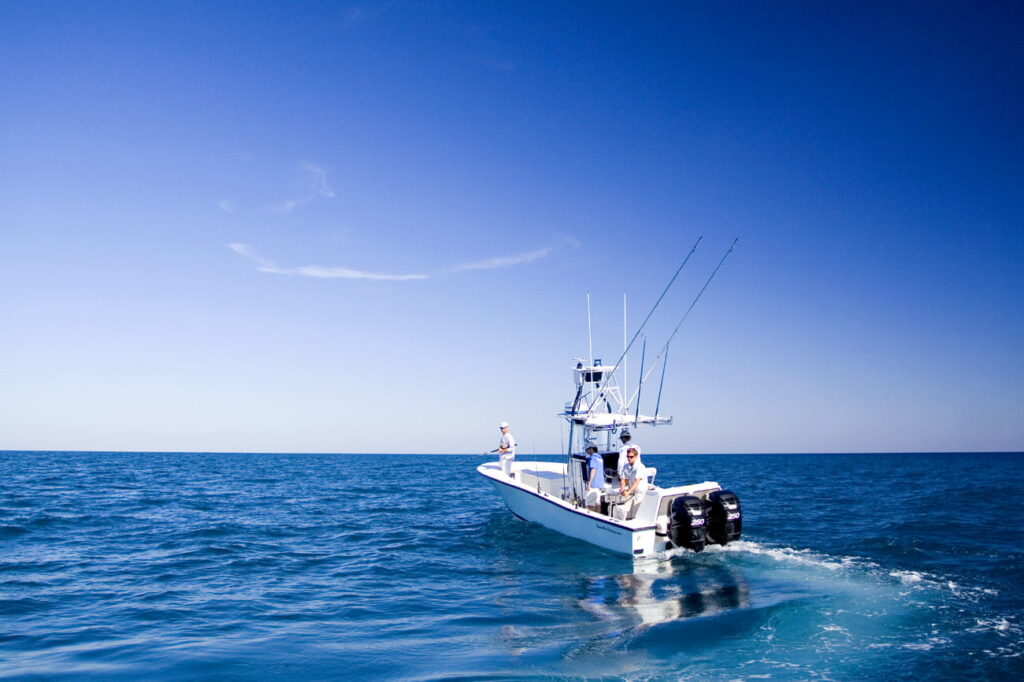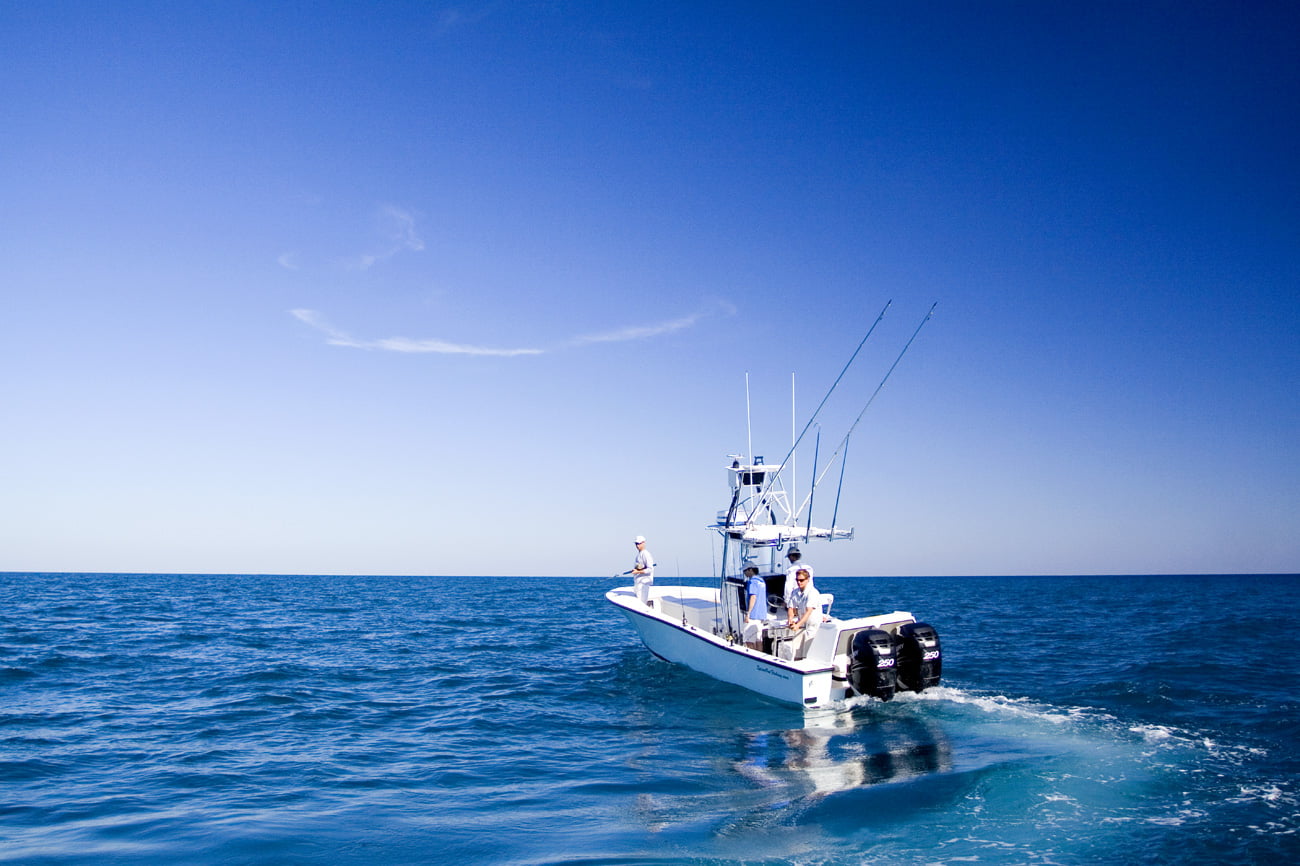 In Florida, "Deep Sea Fishing" or "Offshore Fishing" are often taken to mean fishing far offshore in the deep, blue Atlantic waters of the Gulf Stream. This is in contrast to fishing the near shore waters around the Keys, or in the Keys Backcountry that extends north from Key West along shore towards Marathon and Islamorada Keys. The Keys became well-known for Deep Sea fishing in the early 1900's. These were the pioneering days of motorized sport fishing when authors like Ernest Hemingway and Zane Grey enjoyed the sport and later publicized their adventurous battles with big billfish.
In modern Key West however, Deep Sea and Offshore are general terms that refer more to the type of boat, tackle, and techniques used by fishermen rather than the specific fishing location, distance from shore, or species of fish targeted. People often associate Deep Sea fishing with traveling far out to sea in large diesel-powered sport fishing craft then fishing very deep waters for large fish like Marlin, Sailfish, and Tuna. This type of fishing has a reputation as a luxury experience, with air-conditioned salons, below-decks cabins, bridge decks, and many other creature comforts available to passengers.
The classic sport fishing vessel also features a tall tower that allows the captain to control the boat while maintaining excellent visibility of the surrounding waters. The rear deck of the boat is called the cockpit, and it often contains a fighting chair where fishermen can strap in and do battle with large fish on heavy tackle while a deck hand provides assistance. Arrangements of multiple baits or lures are trolled behind the boat to attract and catch fish, and sport boats usually have long outriggers that help spread the baits and allow numerous lines to be trolled without tangling.
In contrast, Light Tackle Fishing refers to a similar fishing experience carried out from smaller, lighter, and faster craft. Light tackle boats are generally open, with the captain controlling the boat from a center cockpit. The control station most often has a shade roof called a T-Top over it, and there may be a raised control station on top of this to allow for increased visibility. Although they have no enclosed cabin or fighting chair, light tackle boats are similar to sport craft in their capability to troll many lines and take the same species of big gamefish.
Light tackle boats are more versatile and mobile, which allows them to be used in a wider range of conditions and with more fishing techniques than the larger sport fishing boats. A variety of fishing gear may be used according to purpose, with saltwater spinning gear and fly rods being common. Many anglers prefer light tackle boats because they can run out to the fishing grounds faster, allowing for more fishing time. They also operate more efficiently and generally cost less to charter than sport fishing vessels.
Read More