Free Cancellations Change of plan? No problem! Free cancellation up to 24 hours in advance.
Tournament Tested Our captains grew up on the waters of Key West and will put you on the fish.
Verified Reviews Our fishing charter reviews help you pick the fishing experience of a lifetime.
Award-winning Support Friendly, knowledgeable shore support team for questions and changes.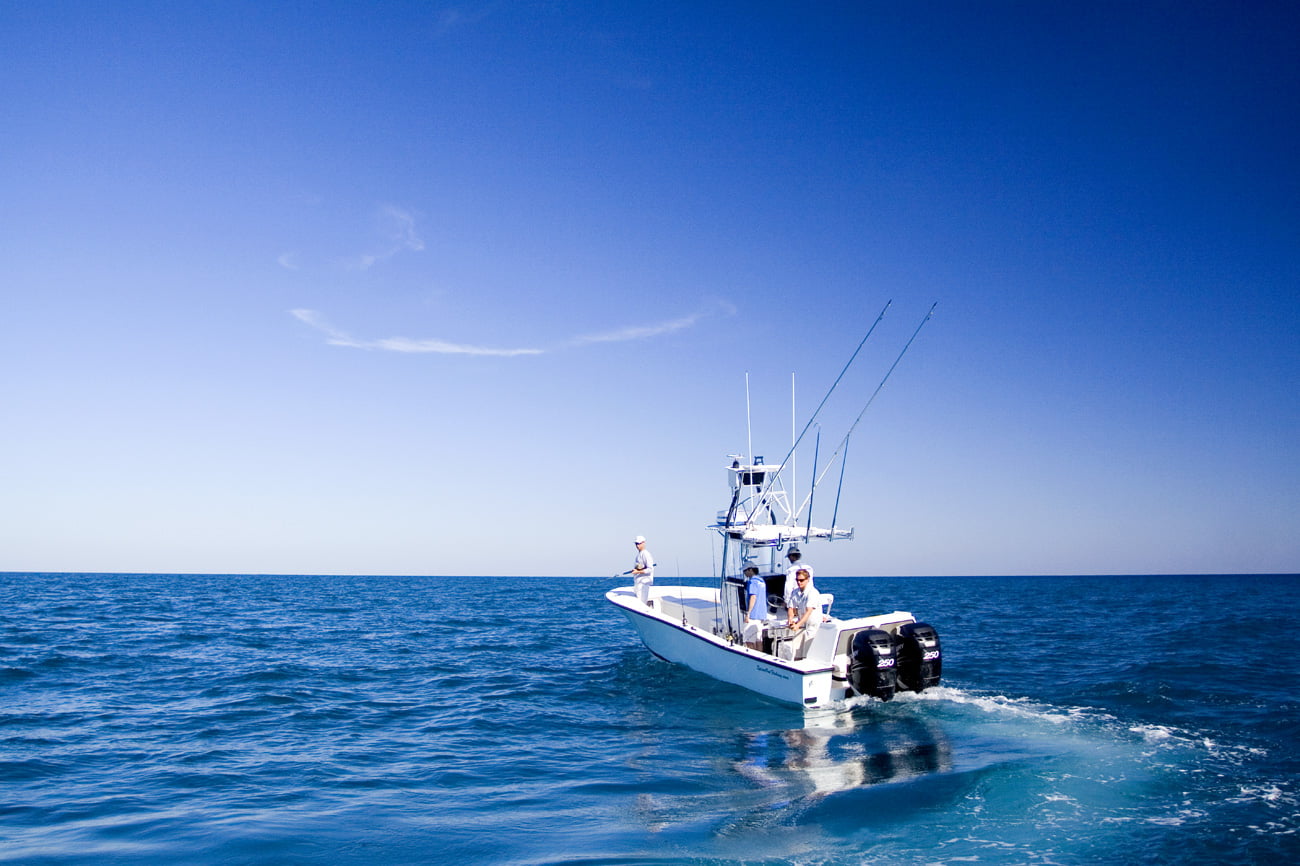 Free Cancellation
You'll receive a full refund if you cancel at least 24 hours in advance of all of our Key West Fishing Charters.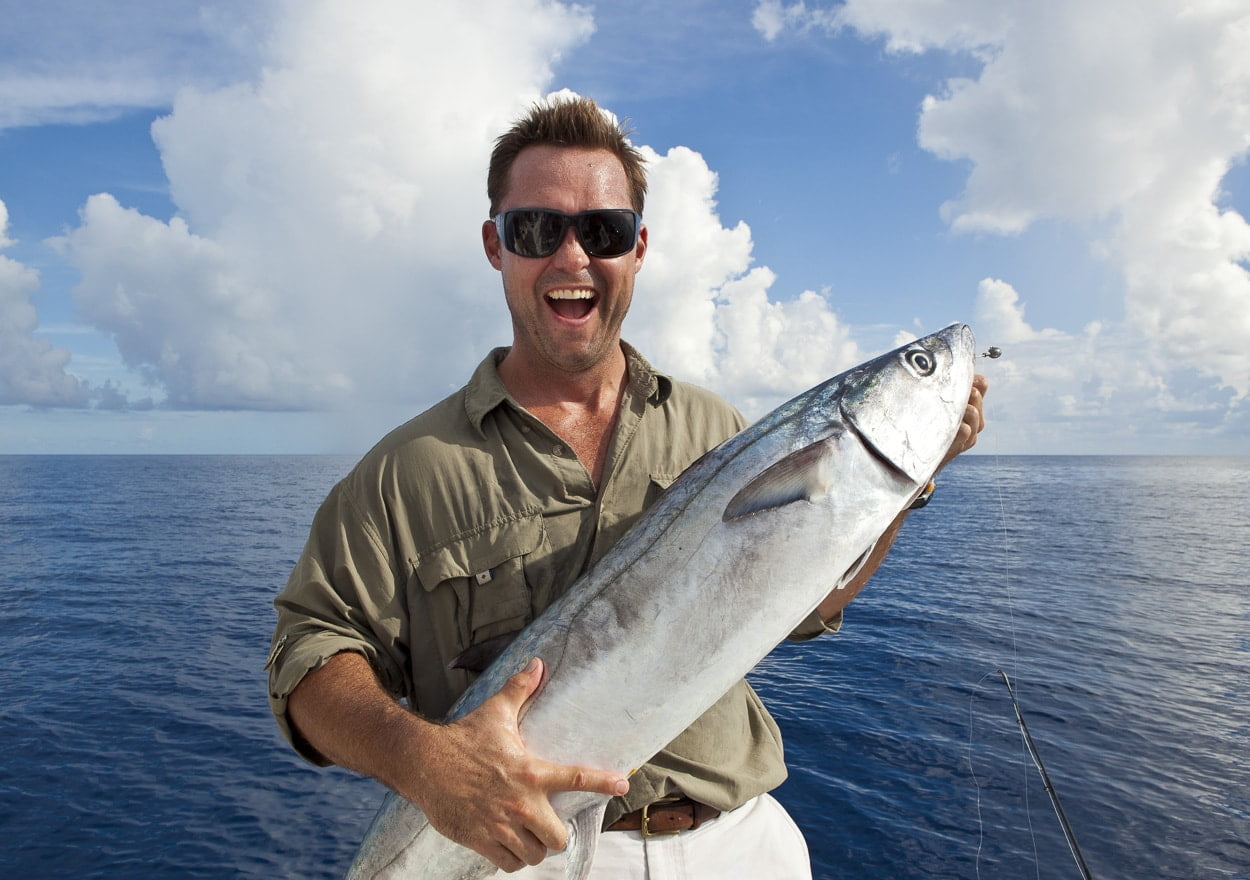 Verified Reviews
Book with confidence with hundreds
of verified angler reviews from
Fish Key West and TripAdvisor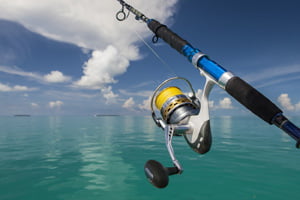 Key West Fishing Charters
Looking for the best charter fishing in Key West? Your search is over because Fish Key West is your trusted local connection to the top charter fishing companies in Key West. We make it easy to get on board the charter boats departing from Key West's historic Charter Boat Row with some of the island's most experienced fishing captains at their helms.
Choose your favorite from a variety of trips and fishing styles: world-class Light Tackle Fishing, exciting Deep Sea Fishing, challenging Flats Fishing, affordable Split Charters, and family fun Party Boat Fishing.
At Fish Key West, you can browse through an extensive collection of Key West Sport Fishing Information. Learn about the gamefish species that inhabit Key West waters and the offshore action that makes Key West fishing legendary. Then securely and conveniently book Key West charter fishing trips online to live your Key West sportfishing dreams.
From Key West offshore fishing – trolling the open Atlantic for big game like Blue Marlin, Mahi-Mahi, Sailfish, Tuna, and Wahoo – to working the wrecks and reefs around the Keys for Grouper, Mutton Snapper, and Yellowtail Snapper on light tackle, Fish Key West has it all. We will put your party where the action is and have you bringing home a trophy, fresh fish for dinner, and lifetime memories.
Amazing Key West Flats Fishing
Want to try your hand at sight fishing for some of the world's most prized gamefish? Key West Flats Fishing trips take anglers out on the amazing shallow-water Backcountry Flats around Key West in pursuit of Bonefish, Permit, and bruiser Tarpon on light tackle in crystal-clear water. The spectacular scenery, the unique birds and wildlife, the epic fishing – it all adds up to the adventure of a lifetime.
Fish Key West links you up with professional Flats Fishing charter guides who will put a fly or spinning rod in your hands and keep you on the fish all day long. The multi-species action fishing in the Backcountry is superb. And for the experienced fly fisherman, fly fishing the Keys is a thrilling challenge that is not to be missed. It's a fly fisherman's dream and our Key West Light Tackle Charters can make it a reality.
Fish with the boat's gear, use all your own tackle, or simply bring a favorite rod and let your Flats guide set you up with the best terminal rig for the day's conditions and the gamefish you are targeting. The professional Key West Flats Fishing guides have one objective: Getting you into some of the best light tackle fishing in North America.
Fun Family Key West Fishing Trips
Visiting Key West with the kids? A Key West Deep Sea Fishing Charter is the perfect way for families to have a great time and make lifelong memories. Key West deep sea fishing boats are spacious enough for big groups and completely family friendly. A helpful captain and crew, comfortable seating, clean restrooms, lots of cooler space for iced beverages, fishing licenses, and all the bait and tackle your party needs are standard features on all Key West Charter Fishing trips.
Mom and dad can fish, shoot photos, or simply relax while the deck hands keep the youngsters busy reeling in fish. The deep sea charter fishing captains know how to create family fun times on these exciting offshore fishing trips. The Key West charter fishing crews are customer service experts who go the extra mile, and you will find that our family charter parties give consistently great reviews of their time spent on board.
Economical Key West Split Charters
For significant savings on a fun Key West charter fishing trip, check out one of our excellent Key West Split Fishing Charters. With high operating costs pushing private fishing charter fees higher all the time, split charters are a smart option and our Split Charter Service is #1 in the Keys. You and a maximum of 5 other fishermen share the same expert Key West charter captain and high-performance fishing boat. This way, you get 4 or 6 hours on the water for a single-person share of the standard private charter fee.
Another economical solution that is a wonderful way to take kids fishing is the classic Key West Head Boat or Party Boat as they are often called. On a party boat, a large group of guests go out to drop their lines and pull up an amazing variety of fish using bottom-fishing techniques. Head Boat fishing offers a lot of fun and excitement. Well-equipped boats and helpful crews keep everyone comfortable and having a good time.
Custom Key West Fishing Trips & Guide Services
At Fish Key West, we are also experts at arranging custom Key West Fishing Charters. Company outings or family reunion activities, wildlife and bird-watching expeditions, or just cruises designed to offer visitors a relaxing time exploring the beautiful waters around Key West – We love putting together tailor-made Key West fishing trips.
Many experienced sport fishermen like to run their own boats and fish with their personal gear when they visit Key West. If you want to explore the Key West fishing grounds aboard your own boat but would like to benefit from access to expert local fishing knowledge, Fish Key West has you covered. We can link you up with professional Key West fishing guides who can get you to the hot spots and into fast action for a day of fishing you and your friends will never forget.
The Best Key West Sport Fishing
At Fish Key West, we work with seasoned local Key West charter fishing captains with decades of experience on Key West and Florida Keys waters. They are known around the world for their uncanny ability to connect clients with trophies.
A Key West Sport Fishing adventure is any angler's dream, and we know the captains who pride themselves on making fishing dreams come true. When you set the hook on a 100lb Key West Tarpon and line starts screaming off the reel as the Silver King leaps from the water, you won't need a pinch to wake you up!
Don't wait any longer - Explore our website and contact us at Fish Key West to book your Key West Charter Fishing experience now.