Fall into Some Great Key West September Fishing
Fall into Some Great Key West September Fishing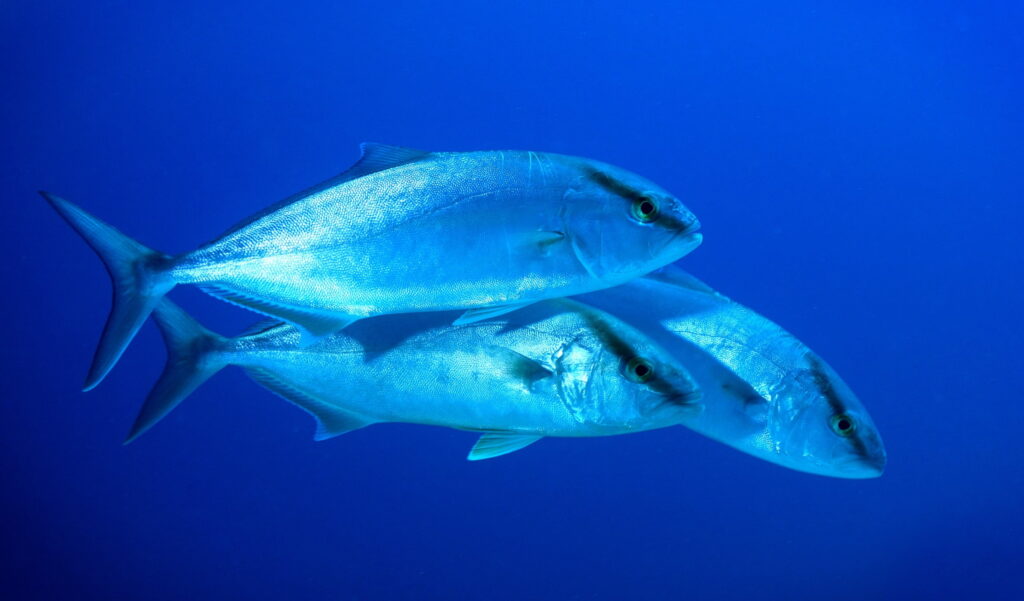 Fall is coming on here in Key West. The weather is cooling as we start transitioning into typical fall patterns, and it is the norm to see some shower or thunderstorm action on most days. The winds also kick up this time of year, and September can produce a few days where it is a little tough to run very far offshore in search of Mahi-Mahi and other open-water pelagic fish.
Town is staying quiet for now. The major visitor-draw events do not really get going until the end of October, when the Fantasy Fest packs the island with costumed party people. By the time the World Championship Powerboat Races happen in early November, we will be getting into the winter tourist season and local fishermen will be looking back on these first weeks of September with nostalgia for the days when they could fish all day and not see another boat around their favorite spots.
Fall Brings Good Key West Deep Sea Fishing
The offshore Mahi-Mahi fishing can be very good on the calmer days or for those hardy deep-sea anglers who fish on undeterred by a bit of sporty water. We get plenty of smaller schoolie Mahi coming into the docks, with a few big slammer Bulls mixed in. There are also good fall catches of Bonito brought in. As cold fronts start to push down from the mainland, water and air temperatures drop, and Kingfish and Tuna replace Mahi-Mahi as the offshore action staple.
Another component of the fall seasonal change is a stronger eastbound Gulf Stream current pushing in closer to the reef and bringing offshore angling rewards. Migratory gamefish like Kingfish, Sailfish, Wahoo, and Blackfin Tuna return to the near-shore waters of the lower Keys hunting the large schools of ballyhoo that the strengthening current pulls out over the reef and into the deeper water beyond. The offshore action heats up as the big predators move into the waters off the reef to feed.
If you are looking for a trophy, fall is the time to go for it, with the billfishing getting better and better as the numbers of Sailfish and Blue Marlin increase over the next couple of months. For Marlin, planning your trip to match the days around a fall full moon will increase your chances. Fall is also a good time to go for Swordfish, either by deep-dropping during the daytime or night fishing closer to the surface. And where there are schools of Tuna, there are also Sharks, often big ones including monster Hammerheads and even the occasional Tiger Shark.
Hot Inshore Action
Key West light tackle fishing out on the reef has been good overall, and it will be picking up even more with Grouper, Jacks, Mackerel, and Snapper getting in on the fall ballyhoo food fest. The Yellowtail Snapper have been biting since the first of the month, with limits being pretty easy to obtain.
Sharks are another source of inshore action. Big Lemon and Bull sharks have been hunting the Flats and devouring nearly any chunk bait thrown at them. There are also some good-sized Tarpon still around for those who get to the right spot early enough in the day when air and water temps are down. For a successful Key West Flats fishing trip targeting the Silverkings, time, temperature, and tide are key, along with local knowledge of the early morning shrimp hatches that can provide great shots at jumping a big Tarpon on a fly rod or light tackle artificial rig.
Experience an Unforgettable Key West September Fishing Season
Many locals are claiming that the spring and summer just past have brought some of the best Key West fishing seen in years. The Mahi-Mahi fishing has certainly been outstanding, getting good early and staying good. Kingfish numbers were noted to be very solid out in the Gulf during their migration. Large numbers of Sharks have been around as well, particularly the big, aggressive Bull Sharks, which actually proved to be a nuisance around Key West harbor in the early Tarpon season. The Mangrove Snapper spawn lasted an unusually long time, and both wrecks and reefs produced limits all summer.
All in all, the signs bode very well for some awesome fall fishing, and the combination of lower temperatures, cooling showers, amazing cloudscape views, and great deals on food and lodging make this September an ideal time to realize your Key West sportfishing dreams. Save your spot now with easy booking and eTicketing on Fish Key West.
Read More
Tournament Tested This fishing charter is popular and consistently gets 5-star reviews.

Tournament Tested This fishing charter is popular and consistently gets 5-star reviews.