Key West Offshore Fishing: The Best Summer in Years
Key West Offshore Fishing: The Best Summer in Years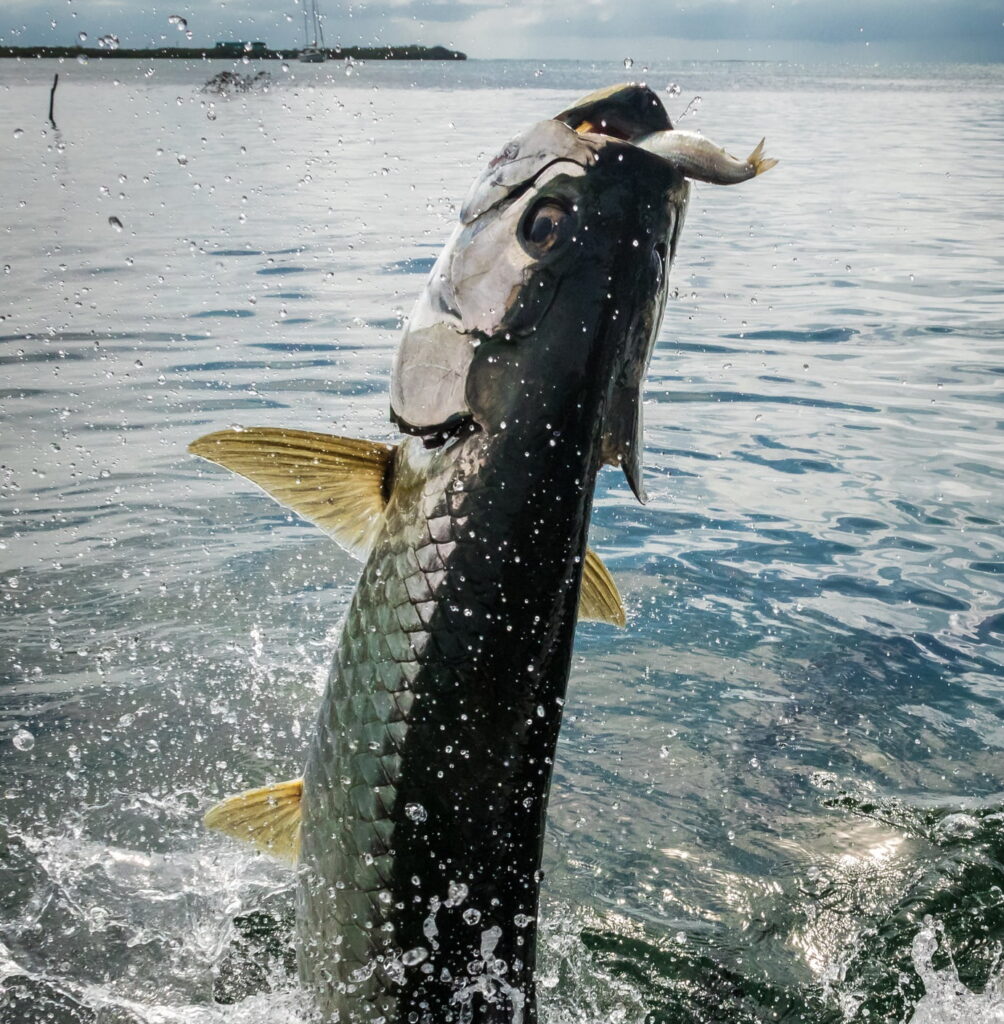 Even though it is the so-called "off-season" for the Keys, June still brings plenty of visitors down for beach and watersports vacations after the kids get out of school. Boating, kayaking, stand-up paddle boarding, world-class diving and snorkeling on hundreds of square miles of natural coral reef and multitudes of near-shore wrecks – The Keys are absolutely unmatched in North America for quantity and quality of watersports opportunities.
Florida Keys fishing is also some of the best in the world, and every June proves that fact with great Key West fishing. The month is a fisherman's dream time as nearly every species of fish on the reef and wrecks is spawning, large numbers of big Mahi-Mahi cruise the weedlines offshore, and the Tarpon can be expected to keep going strong for several more weeks.
Tackling June Tarpon
Tarpon numbers most often stay high through June, but depending on the weather, the schools will be on the move so the key to success is to be where the fish are with the bait that they want to eat. The high- and low-tides around the full moon can bring some good Tarpon fishing action, and captains that play the combination right can generate multiple hookups for their guests.
The June full moon is also known for bringing on a Palolo worm hatch on the coral flats off the ocean side of Key West. This is an amazing natural event, with the worms usually emerging into an outgoing tide that will give them a boost and the Tarpon showing up in crowds to feast on worms as they wiggle their way across the surface to the reef 7 miles offshore.
Fly fisherman looking for a quintessential Tarpon fishing moment pay close attention to the Palolo hatch in order to be in the right place at the right time to drop a fly in front of a worm-crazed Silverking. The worm hatch is no guarantee of mass hookups – You still need a stealthy guide and an accurate cast – But just viewing the unearthly phenomenon of huge Tarpon surfacing all around through a mass of millions of wiggling red worms is worth the trip out.
Key West Offshore Fishing
Key West offshore fishing stays good from late spring through the early part of summer. On most days, the Key West charter boats can get into big Mahi-Mahi in numbers that fill limits quickly and have anglers nursing sore arms in no time. With a Dolphin limit being 10 fish over 20 inches each, and a nearly steady stream of 30-40 inch fish coming on board, many trips limit early, leaving the poor fishermen with nothing to do but haul Snapper, Grouper, Yellowtail, and Amberjack off the reefs and wrecks on the way back to port.
The deep water Permit fishing starts going off in June as the fish gather to spawn near the deep and shallow wrecks out in the Gulf. The Permit spawn offers a chance at these great sportfish for anglers who do not quite have the patience and willpower it takes to pursue the skittish Permit across the shallow water Flats. Dropping live crabs or jigs down to the wrecks on light tackle will result in numerous hook-ups and some memorable fights with one of the most prized fish in Key West waters.
It's not unusual to find captains reporting double-digit catches of Permit brought alongside in one trip. It's also easy to follow up the Permit fishing with action on Cobia, Grouper, and Snapper as these reef fish finish with their evening spawning sessions and go back to eating.
Start Summer with a Key West June Fishing Trip
Early summer is an excellent time to hit Key West for some fishing as the crowds are (slightly) lower, the weather is great for being in and on the water, and the fishing is action-packed. Tarpon fishing should stay good through most of July if you want to battle a giant, and water conditions are right for either trips offshore or into the backcountry.
Solid fishing action and family fun on the water are what June in Key West is all about. Book your June Key West fishing trip through Fish Key West now and get a taste of summer in the Keys.
Read More
Tournament Tested This fishing charter is popular and consistently gets 5-star reviews.

Tournament Tested This fishing charter is popular and consistently gets 5-star reviews.