Come in From the Cold with Key West Fishing Charters
Come in From the Cold with Key West Fishing Charters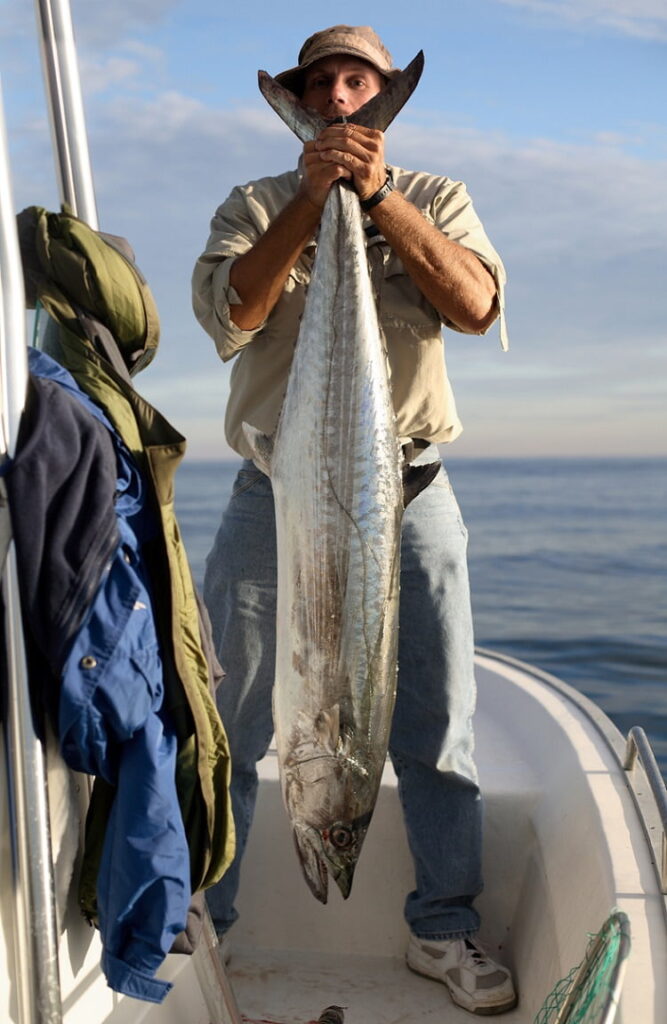 When polar vortex blasts are plunging temperatures into double digits below zero across the Midwest and Northeast, the Keys usually also hit their lows for the winter. Average February low temps are 66 degrees down here in Key West, but daytime highs most often hover in the mid-70s. If that sounds pretty good about now, maybe it's time to plan a February Key West fishing trip.
Get away from treacherous roads and frozen pipes and make your way offshore to hunt the spectacular Key West Sailfish, or head out to the reef to tangle with big Grouper. There are always possibilities when it comes to February Key West fishing, and this is a great time of year for northern fishermen to head down south to thaw out.
Key West Deep Sea Fishing – The Sailfish are Running
The offshore Mahi bite will be off until the south winds kick back in, but depending on conditions, Sailfish can begin pushing in along the reef as early as December. From January through March, cold fronts coming in with stiff east and northeast winds can bring on good Sailfish bites along the outside of the reef. On the right east wind days, you can see packs of hunting Sailfish tailing at the surface, making for some very exciting fishing.
The Florida Current that forms the beginning of the Gulf Stream often pulls in closer to the reef in the winter. Key West charter fishing captains go out and find the edge of the current then look for color change lines between inshore dirty water and the blue offshore Gulf Stream waters. Sailfish use the color change zone to hide and ambush hunt schools of ballyhoo and other bait, and you can usually get a hookup by casting bait or kite fishing along the color change. The calm days leading up to a cold front are prime time to go out sight-casting to packs of hunting Sailfish.
Other cool temperature offshore options include Blackfin Tuna and King Mackerel. Blackfin running up to 30 lbs. can be found over wrecks and other bottom structure when the temperature and wind are right, and a good batch of live bait chum will bring the school in and get them eating.
The Kings are migratory, heading north as waters warm in the spring, and this time of year both the Atlantic and Gulf populations mingle together as they winter in the warm waters off Key West. These fast, high-jumping fish will be around in good numbers until mid-March or so depending on the weather. They commonly run in the 50- to 70-pound range, so if you like fighting big fish, you will want to try some Kingfishing.
Warm Up with Some Key West Backcountry Fishing
Winter weather in the Keys can be a bit breezy as cold fronts move through from up north. When water conditions are too sporty to fish offshore, the Key West Backcountry is the place to seek shelter as the many scattered mangrove islands make great windbreaks.
Backcountry fishing often runs hot in the winter, and any cold snap will add more Cobia and Bluefish to the mix, along with all-you-can-eat Cero Mackerel and Snappers. This is also the time of year when the shallow waters come alive with big predators like the Great Barracuda and numerous Sharks. The cold offshore waters drive baitfish to seek warmth in the shallows, and hungry mouths are not far behind.
Many people do not think about Barracuda when they think Key West gamefish, but any Key West Flats fishing guide will tell you that these sharp-toothed silver torpedoes can bring on the action in a big way. Hunting Barracuda is a lot of fun because it often involves targeted casting along the edges of flats and shorelines of mangrove islands where the current forces baitfish into ambush zones used by Cudas and other gamefish.
Barracuda have very sharp eyesight, and they will often follow a lure then turn away at the last instant. The secret is to keep cranking as fast as possible to override the fish's desire to investigate and make it strike out of sheer hunting instinct. In the shallow water, it is often possible to see the devastating hit as a Cuda takes the bait. Then you have a big, fast fish on your line in 2-3 feet of water and the fight is seriously on.
Barracuda are not considered to be good food fish because they may carry ciguatera toxin, a natural poison that accumulates in predators that feed on reef fish. Catch-and-release after a few pictures is the way it is done around Key West, and with pressure from commercial harvesting hitting this unregulated species hard lately, it is more important than ever to preserve the Barracuda as a gamefish resource.
Replace Your Chills with Shark Fishing Thrills
Winter in Florida is known as Shark season because when water temps drop to the low 70s and the northeast winds blow, the Sharks migrate inshore. Lemon Sharks show up in large numbers to mate in January and February. Bull Sharks, Blacktips, Spinner Sharks, and American Sharpnose Sharks are all common. Shark fishermen can also encounter big Hammerheads and even the occasional Tiger Shark.
In the Backcountry, the deep channels along the edges of Flats hold plenty of Sharks, and the shallow water makes it easy to watch as a hungry Shark grabs onto a big chunk of Mackerel, a Ladyfish, or other large bait. If you want to hook up with some real monsters, Wreck fishing in the deeper waters offshore is the way to go. You never know what is going to be swimming around down there.
Key West Shark fishing has really gained in popularity over the last few years. While these magnificent animals are still plentiful in local waters, catch and release is the way to go because the Shark population as a whole is under pressure worldwide from overfishing and loss of habitat.
Escape Winter with February Key West Fishing
The variety of winter fishing opportunities available in Key West waters is truly incredible. Considering the type of weather that tends to be the norm in the northern states this time of year, February would be a really good time to treat yourself to an early spring with some sunny 70-degree weather and legendary Key West sport fishing.
Be sure to take advantage of the convenience of Fish Key West to book early because with Tarpon season coming up in March, the Key West fishing charter boats fill up fast.
Read More