What Blizzard? Key West Fishing Charters Bring In Nothing but Blue Skies and Big Fish
What Blizzard? Key West Fishing Charters Bring In Nothing but Blue Skies and Big Fish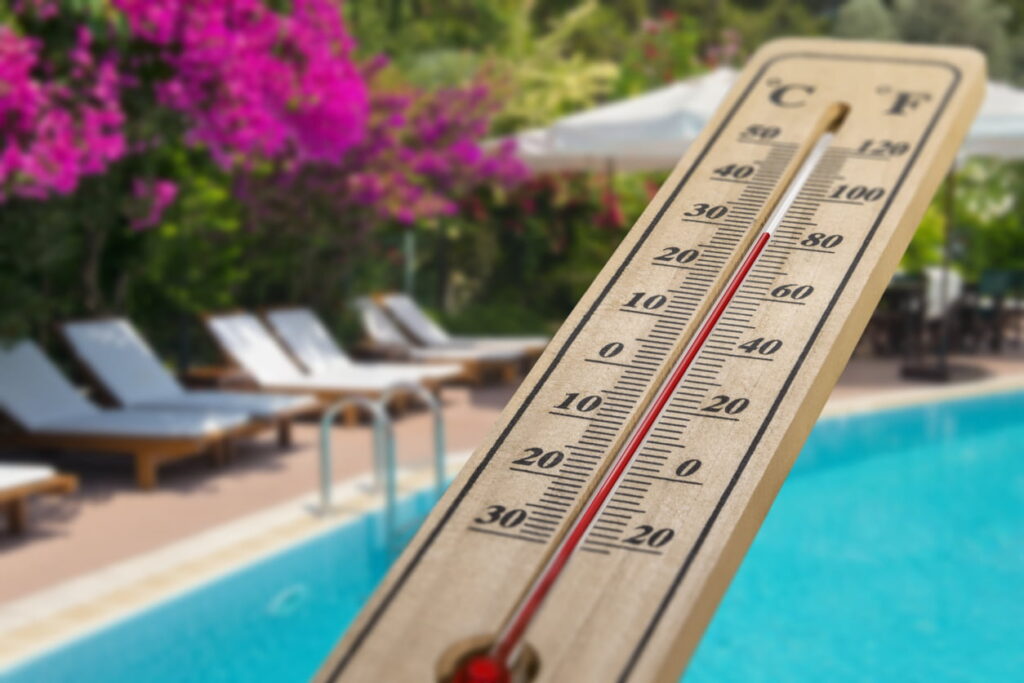 When the January nor'easters roll in on our neighbors up in New York and Massachusetts, and polar vortexes put the Midwest in a deep freeze, it's only natural that the Keys should cool off a bit. Maybe it's in sympathy for those who spend their days shoveling snow in biting winds instead of throwing bait to biting Key West gamefish.
But falling temperatures down here in Key West are not the threat they are up north. In January Key West fishing can get good when sudden temperature drops activate the gamefish. The water turns over, the baitfish move around looking for warm water, and the predators take advantage. Keep in mind a January temperature drop in Key West usually means going from highs in the 70s down to the mid-60s. It can actually make it easier to spend all day out in the sun. If that sounds good right about now, maybe it's time to start planning some Key West fishing.
Winter Offshore Action
There are plenty of opportunities for good midwinter Key West Deep Sea fishing. The Gulf Stream brings temperate water close in to shore along the length of the Florida Keys. The weed patches, bait fish, and surface-feeding pelagic fish follow. The deeper waters are also warmed by the Gulf Stream, and offer the stable temperature zones where predatory fish like to hunt.
This is the time of year to track down trophy Sailfish as the big lone wolf fish seem to be more common now. Trolling a skipping surface bait beneath a kite is a good way to cover a lot of water and track down one of these magnificent fish. As the season goes on, east wind days will bring feeding packs of Sailfish up along the outside of the reef. It's great fun to spot these fish tailing in the swells and cast into the pack for close-range hookups.
For fast deep-water action, go out to throw live bait to the Blackfin Tuna schools that hunt over what Key West fishing charter captains call the Bar. This is a submerged reef out beyond the live reef where the depth rises from about 110 to around 45 feet. This structure holds a lot of fish. If you can't find opportunities to cast a lure into schools of Blackfin feeding on the surface, try fast trolling or live bait fishing out there.
The January full moon often turns on the Blackfin bite, and it also brings in another very popular Keys gamefish we look for this time of year – the Wahoo. Although you can gear up and do some serious Wahoo hunting, Wahoo tend to be a random sort of catch on most charters. They are always welcome because these high-speed sea missiles put up a fun fight and are a tasty addition to the daily bag. Known as Ono, or "good to eat" in Hawaiian, Wahoo are some of the best-eating pelagic fish out there whether you do them as sashimi, seared, tempura, or broiled.
A cousin of the Wahoo, Kingfish also bite hard around this time, and they should be around in good numbers through February. Show up anywhere along the deep edge of the reef in depths from 25 down to about 135 feet and you can be into big Kingfish and Cero Mackerel chasing the schools of ballyhoo and blue runners up onto the reef.
Expect to see showering bait and circling birds where the action is, then just toss a plug or bait into the middle of it. The hookups will come fast and steady as long as you stay on the bait schools. A good sized Kingfish has the strength and speed to put up a heck of a fight. While most of the Kings caught out of Key West tend to run in the 30- to 50-pound range, they can get a lot bigger and 100-pounders are not unknown.
Backcountry Winter Fishing Buffet
We often get a good January mixed species bite in the Backcountry. Cobia, Jacks, Lady Fish, Mackerel, Pompano, Sea Trout, Snapper, and Sharks are all plentiful. Trolling deep-running lures or casting plugs on light gear are both productive strategies once the right water is found. Then, when you get a couple of Ladyfish or a Jack, it's a simple matter to cut up some big chunks and switch to the heavy gear to fight some Sharks.
The Flats can produce nice Permit in January, and you will find schools of big Jack Crevalle out there working the ballyhoo so aggressively that almost any shiny lure tossed to them will get slammed. With cool nighttime temperatures, the sun brings the Jacks to the surface where they will blast a lure or bait and really bring the fight on. One or two of these fish will have most anglers nursing sore arm muscles and ready for happy hour.
The Barracuda fishing on the Flats has been outstanding this year, and some monsters in the 60-inch range are out there. The annual Key West Cuda Bowl Tournament held the consecutive Friday and Saturday before Super Bowl Sunday is the largest Flats fishing event in the Lower Keys and always draws a fun crowd. It's a catch-and-release event originated in 2011 to draw attention to this exciting Keys gamefish.
Cuda Bowl anglers set out in Flats skiffs for two 8-hour days of fishing to see who can rack up the most inches of Barracuda with their 3 largest fish caught and released each day. Flies and artificial lures on spin gear are allowed, and to keep things Flats-specific, the fish must be on a Flat or the edge of a Flat in water 8 feet deep or less. Anglers of all abilities are welcome but be sure to reserve your spot early.
Welcome in the New Year with January Key West Fishing
The weather and the fishing in Key West will be great right through February. With the alternation between hot and cool daytime temps, then the later transition from winter to spring weather patterns in general, we always see a wide variety of species coming into the docks at Charter Boat Row.
And don't forget that the Silver Kings will soon be returning to the Key West Backcountry. Some guides are already coaxing Tarpon out of the channels on the warmer days. Now is the time to escape the winter blasts and live your Florida Keys sport fishing dreams, so quit wishing and book a trip with Fish Key West and come Key West fishing today.
Read More
Based on our booking data from the past 30 days, this charter is likely to sell out through Fish Key West.

Tournament Tested This fishing charter is popular and consistently gets 5-star reviews.

Based on our booking data from the past 30 days, this charter is likely to sell out through Fish Key West.

Tournament Tested This fishing charter is popular and consistently gets 5-star reviews.

Based on our booking data from the past 30 days, this charter is likely to sell out through Fish Key West.