Break the Ice with Key West January Fishing
Break the Ice with Key West January Fishing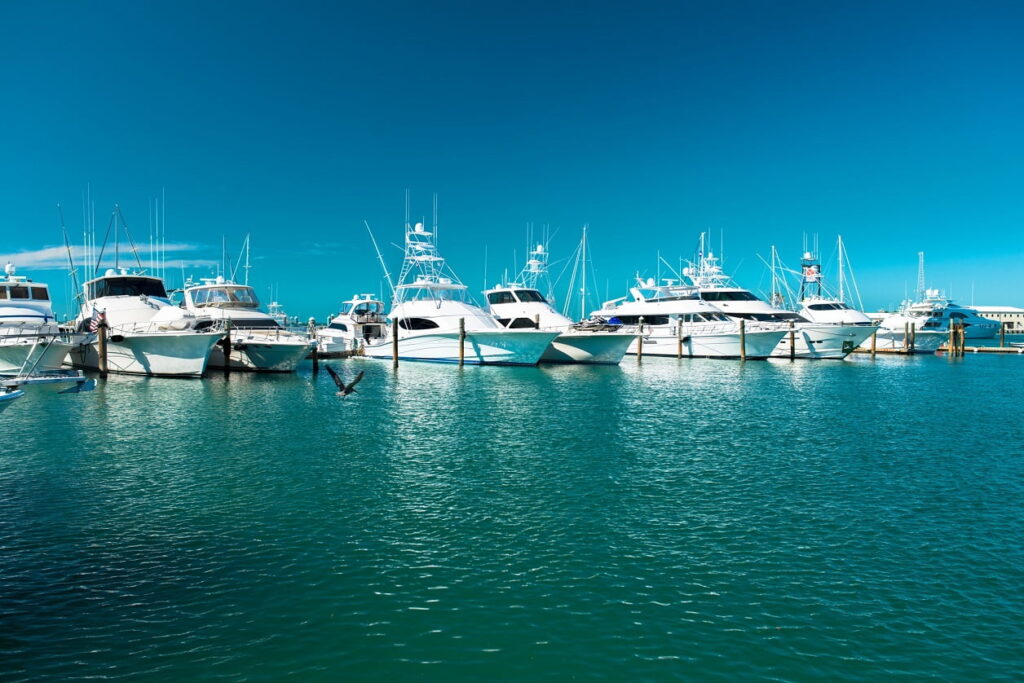 While everyone on the mainland freezes in January, Key West anglers are breaking a serious sweat with the hot fishing that goes off in the Backcountry, the Gulf, and the Atlantic. Actually, the first weeks of January down here do often bring on a big cold front and we get the heavy winds out of the northwest that signal the Key West "cold" season. It's not unheard of for nighttime lows to drop all the way down to 55 degrees.
Winter Winds Can Blow in Good Key West Fishing
On the Atlantic side, the chilly winds can make for a bit of a sporty ride out on the reef but on the days that boats can get out there fishermen often find the Snapper bite going off. Snappers like the cooler water, and you get big Yellowtails and Mutton Snapper coming onboard at a good clip. Further out, the current usually slacks a bit this time of year, so it's easier to drift over the wrecks and deep reefs to hit the Amberjacks and some big Grouper, which of course are catch-and-release, being out of season now. The Mutton Snapper are not, though, and many of those good-eating fish come into the docks.
Between January cold fronts, temperatures climb back into the 70s and 80s. The ballyhoo are running along the reef, with the Cero Mackerel and occasional Wahoo chasing them around and willing to hit trolled live bait or lures. A bit farther out to the southwest of Key West, the Gulf Stream often pulls in close to the drop off this time of year. The east bound current brings big schools of Flying Fish and the Blackfin Tuna and Wahoo bites turn on in anything from 100 to 300 feet of water. You can also find a Mahi-Mahi or two responding to the warm water and Flying Fish feast. Trolling and live bait alike work well out in these deeper waters.
This is also a good month to head out to the shallow wrecks and reefs in the Gulf. Live pilchards and threadfins dropped in about 30 to 40 feet of water will produce Cobia, Kingfish, and Spanish Mackerel. Depending on wind direction, the Gulf waters might be a bit less exposed, making for a smoother ride.
Bask in the Sunny Backcountry
When the winds get too stiff to head offshore, the Backcountry provides classic Key West light tackle fishing. There is a large area of water on the protected lee side of the Keys, with a broad selection of holes where a captain can tuck in to calm water, get a chum slick going, and bring the Snapper, Jacks, Mackerel, and Cobia running.
Live bait is the way to go for winter Key West Backcountry fishing success. A pilchard, pinfish, or shrimp on a small circle hook with a quarter-ounce egg sinker rigged to slide freely above it will get the bites going. When the winds are out of the northeast, savvy Key West charter fishing captains work the patch reefs and ledges in the calm wind shadows of the Keys for steady production on Mangrove, Yellowtail, and Mutton Snapper, along with some Cobia and Mackerel as well.
If it gets difficult to find live bait, try soft artificials on hungry Sea Trout in the Backcountry basins. A good way to find them when there is a bit of a breeze is to drift while working the water with a small jig head and a Trigger X shrimp on a light spinning rod. Once you get some hits, circle back and cover the same area.
As usual for January, the Flats have been producing plenty of action on some big fighters: Permit, Sharks, and Barracuda. If you have not done it before, it's a great time to try your hand at a Barracuda on a fly rod, as these toothy beasts will gladly eat a fly as well as just about any other bait. The annual Key West CUDA BOWL tournament is just a few days away in the first week of February. Two days of great fishing with 5:30 p.m. daily weigh-ins at Hurricane Hole Marina, and just another perfectly good excuse for a polar-free warm-up session in sunny Key West, Florida.
The Best Key West Fishing Charters
Key West has been a sportfishing hub since the late 18th century when it was an isolated settlement. Historical records reveal that many of the island city's most prominent citizens joined in fishing parties, sailing from the downtown waterfront in swift sloops and schooners for a day of fishing. Not much else is known about the early days of Key West charter fishing, but there is evidence indicating at least one Key West-based sloop being offered for fishing trips in 1876 at the rate of $4.00 per day.
What is well-known now is that Key West fishing is recognized as some of the best saltwater gamefishing in the world. Old Town Key West is home to a large fleet of charter boats and professional captains that sail out of historic Charter Boat Row in Garrison Bight along Roosevelt Boulevard. The fleet represents a deep inventory of premium equipment, unmatched local water experience, refined fishing expertise, and high-quality customer service capabilities.
Other than difficulties that might be encountered securing high-season bookings with the most popular captains, all this Key West fishing power is readily available to the visiting fisherman. There is only one more thing you need for a perfect Key West charter fishing trip: A little help from an insider with solid local connections. That's where Fish Key West comes in – We make it quick & easy for you to get on board the best Key West fishing charters in the harbor.
Read More
Based on our booking data from the past 30 days, this charter is likely to sell out through Fish Key West.

Tournament Tested This fishing charter is popular and consistently gets 5-star reviews.

Based on our booking data from the past 30 days, this charter is likely to sell out through Fish Key West.

Tournament Tested This fishing charter is popular and consistently gets 5-star reviews.

Based on our booking data from the past 30 days, this charter is likely to sell out through Fish Key West.